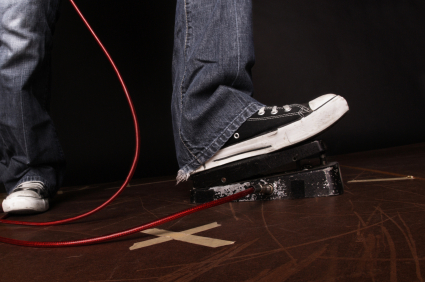 Okay, it's official, I'm launching DARON'S GUITAR CHRONICLES.
It's a serialized novel that never would have worked as a traditional print novel because it was too long.
It's a coming of age story, a coming out story, and a period piece about the 1980s.
It's sex, drugs, and rock and roll from the point of view of a neurotic 19-year-old closet case.
Daron: Hey! Watch it with the name-calling!
Me: What? Did I lie?
Daron: Well, no. But I'm not neurotic.
Me: Says who?
Daron: And I'm not in the closet, because I'm not gay.
Me: You just "like guys."
Daron: Yeah.
Me: Uh-huh.
Daron: Don't give me that look. You know it's more complicated than that.
Me: If you say so.
Daron: Hey readers, don't listen to her. Go see for yourself. You'll totally agree with me once you see what's going on.
The first few posts are up for your reading pleasure at: DARON'S GUITAR CHRONICLES.
New content will be appearing every Monday, Wednesday, and Friday, starting on Monday the 16th. Please spread the word! Follow Daron on Twitter to get a little reminder each time a new post appears (@daron_moondog). Meanwhile go read what's there to get you started! Comments welcome!
And no, don't worry, this isn't going to take me away from The Prince's Boy. The Daron stuff is already written — I started writing it back in grad school and finished in 2000. Many publishers have seen it and praised it, but never could figure out a way to publish it that made sense. So I'm doing it myself. Like a webcomic, without pictures…