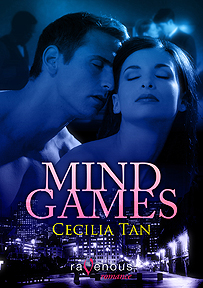 Yes, I will be one of the four featured readers at Lady Jane's Salon, Monday, September 6, 7 – 9 p.m. at Madame X (94 West Houston Street, New York, NY.)
Michele Lang, Cat Johnson, and Rebecca Rogers Maher will also read. Thanks to the generosity of my publisher(s), Red Silk Editions and Ravenous Romance, the first 50 attendees will get free copies of my paranormal romance/erotic thriller, MIND GAMES.
Admission is $5 or one gently used paperback romance novel. Net proceeds support an end-of-year donation to a NYC group serving women in need. Cash bar.
Launched in February 2009 by Leanna Renee Hieber, Hope Tarr, Maya Rodale, & Ron Hogan (Beatrice.com), Lady Jane's Salon is NYC's first and so far only monthly reading series for romance fiction.