A fan of the Magic University books sent me a gift today! She and her partner have a business (Soiled Doves Mercantile) which is in steampunk accessories among other things, and she makes miniature hats. What arrived in the mail today is a tiny hat!! With tiny Tarot cards on it, which match the reading that Kyle gets in the early scenes of The Siren & The Sword!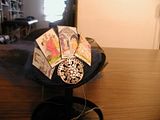 Picspam below the cut!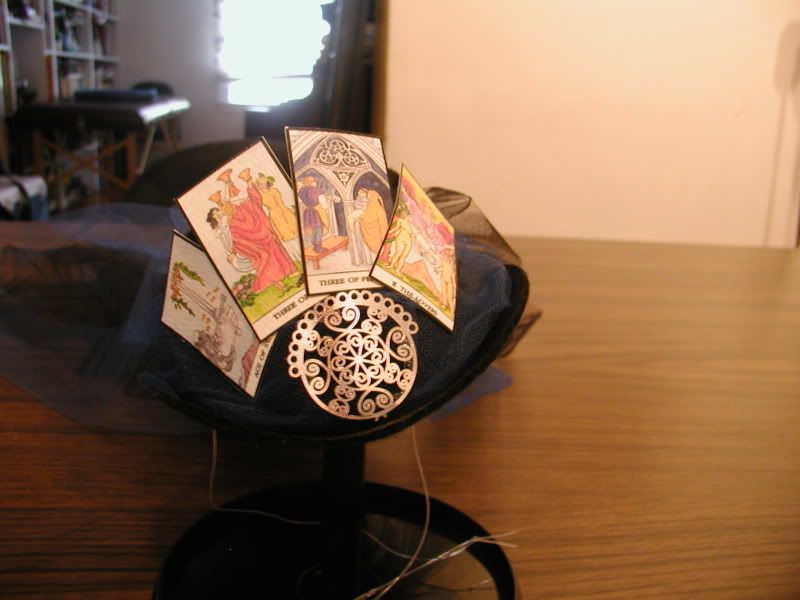 Closeup. You can see the Ace of Swords on the left, The Lovers on the right.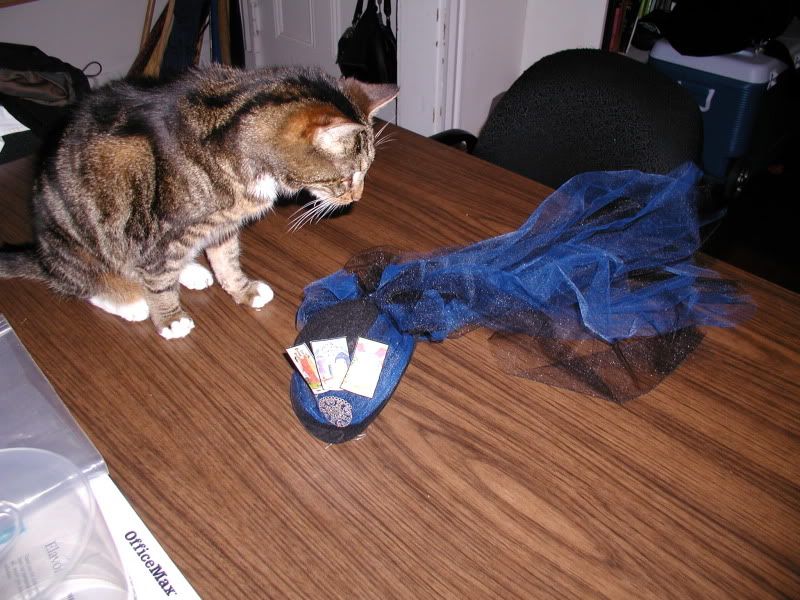 Here is Tai Gau with the hat. Normally he will WEAR hats but I couldn't get him to put this one on. He wanted to eat the veil. (Sigh.)


And here I am modeling it at a rakish angle.